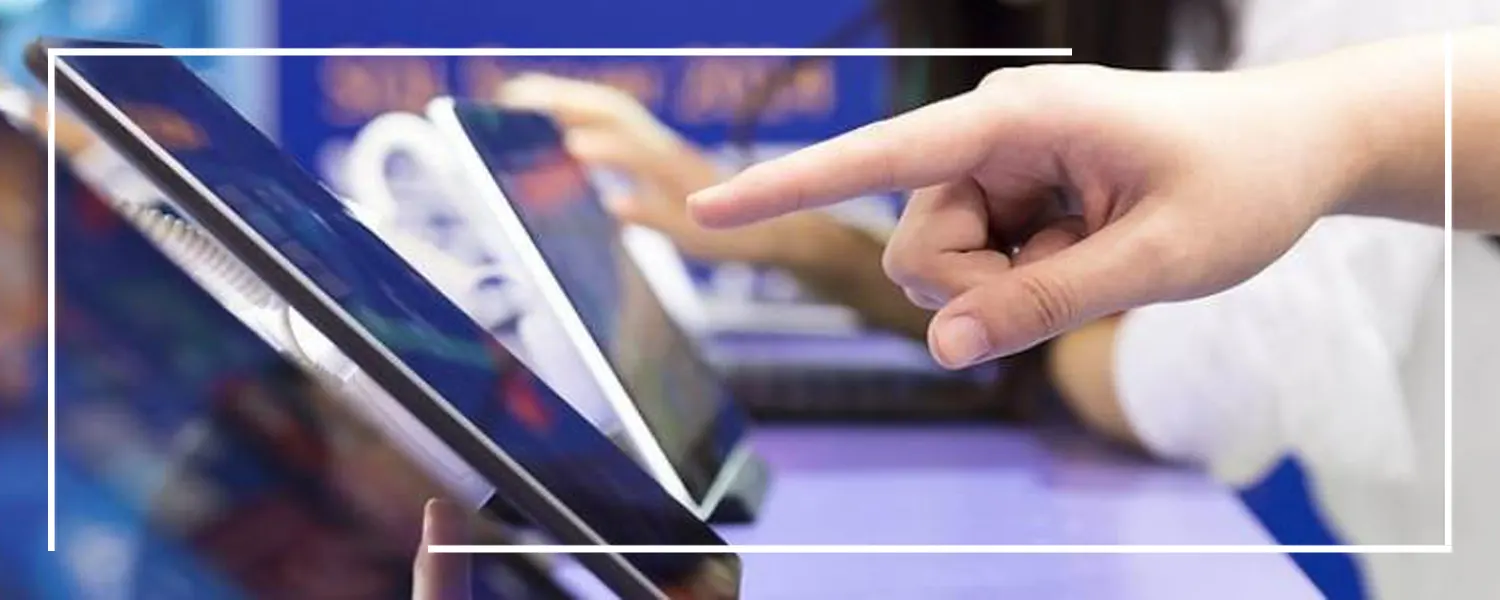 The Tekk Group UK is one of the leading tech rental companies in the country offering high-quality service for businesses. Our event management services include doorstep delivery or onsite installation of the latest iPads for events of all kinds. We can make event planning for business owners and managers much more efficient with the latest devices. Get the latest iPad Pro hire, iPad Air rental, iPad Mini hire, or any other devices to make your business events more productive.
iPads have become much more productive for business meetings and events. The new iPad Pro models are equipped with very capable hardware and very optimized software. These are great platforms for presentations and demonstrations that are the heart and soul of modern business events. Also, iPad rental services can save money for business events. Here are some events that we can make much more efficient with our leading iPad hire services in the UK:
1: Conferences
Business conferences are of great importance in order to improve functionality and productivity. Presentations, demonstrations, training, and information sharing are all part of business conferences. To make all of these tasks much better, iPads provide the best applications.
To make your business conferences much more advanced and productive, The Tekk Group UK now offers the latest iPad rental services. Renting the latest iPads can make presentations and digital information sharing much more efficient.
So, when planning our next big conference, make sure to give us a call. We have a wide range of iPad rental devices that are available in any configuration and with the required software applications.
2: Trade Shows and Exhibitions
When it comes to expanding brand portfolio, trade shows and exhibitions are the top events. Also, trade shows and the best events for new startups and small businesses. However, these are often highly contested events with similar brands offering competitor products on the same floor.
So, to make your trade show or exhibition booths more interesting and presentable, use iPads for branding and presentations. The Tekk Group can provide your required iPad rental devices with brand logo images and screen protectors for trade shows.
Give us a call to book your iPads for trade shows. We will provide doorstep delivery at your event venue any day of the week.
3: Board Meetings
When it comes to importance and significance, not many meetings and events beat board meetings. High-level decision-makers get involved to make important business decisions. To present data in a more advanced and efficient way, iPads can be the perfect device.
The modern iPad Pros are some of the best when it comes to information sharing. Their large displays make it possible to share the most important information in a meaningful way.
Whether you need the extra horsepower to process information and convert it into charts, figures, and more, or you need quick processing on the go, rent the iPad Pro. These will make board meetings much more productive with boosted efficiency.
4: Product or New Store Launch Events
Organizing new product launch events can be the trickiest ones for managers and business owners. Similarly, new store openings and launches need proper attention as well. To improve branding on these events, iPads can be the perfect option.
The Tekk Group offers highly advanced iPad Pro rental devices and iPad Air hire for new product launch events. The big displays help make presentations and branding much better.
Also, iPad rental devices are available with custom-loaded software applications for branding. We can provide your brand logo images and screensavers preinstalled to make new product launch events even more presentable and attractive.
5: Training Events
To improve everyday processes and productivity, training events hold great importance for businesses of all kinds. Also, training sessions with iPads have proven to be the most productive. There will be no paper-based training sessions when you rent iPads in the UK.
The iPad Pro devices also facilitate digital signage as well. With this feature, paperless training events are very much possible today. So, your training sessions will not only be more productive but also eco-friendlier as well at the same time.
The Tekk Group offers iPad rental in the UK services for training sessions of all kinds. Rent these amazing machines to make your training events much more exciting for team members and employees as well.
When to Rent iPads?
So, when should you rent iPads in the UK? The answer is quite simple. Whenever planning your next major business event or meeting, go with iPad rental services. The Tekk Group offers high-quality iPad rental services in the UK for business events of all kinds.
Also, the best approach is to book your iPad rental solutions as early as possible. We have thousands of iPads available all year. Mix and match different screen sizes and configurations to make these devices perfect for your event anywhere in the country.
Doorstep Delivery and Onsite Installation
The Tekk Group offers free doorstep delivery for iPad rental in the UK devices all year. Schedule delivery at your office location or any event venue to avail full functionality. All devices are available with custom software applications preinstalled.
Additionally, we offer onsite installation setup for iPad rental devices anywhere in the UK. Rent the latest iPads at amazing discounted prices to make your business events stand out. Also, business logo wallpapers and images can be preloaded for branding and presentations.
Call Us Today
So, what are you waiting for? Organize your business meetings and events with the latest iPad rental devices in the UK. Give us a call today to book your iPad hire solutions. We provide assistance with installations and around-the-clock support for all requirements. Deal with the best tech rental company in the UK. The Tekk Group is a service provider you can trust for business meetings and events of all types. Also, we provide free quotations when you fill out our quick form here on the website.