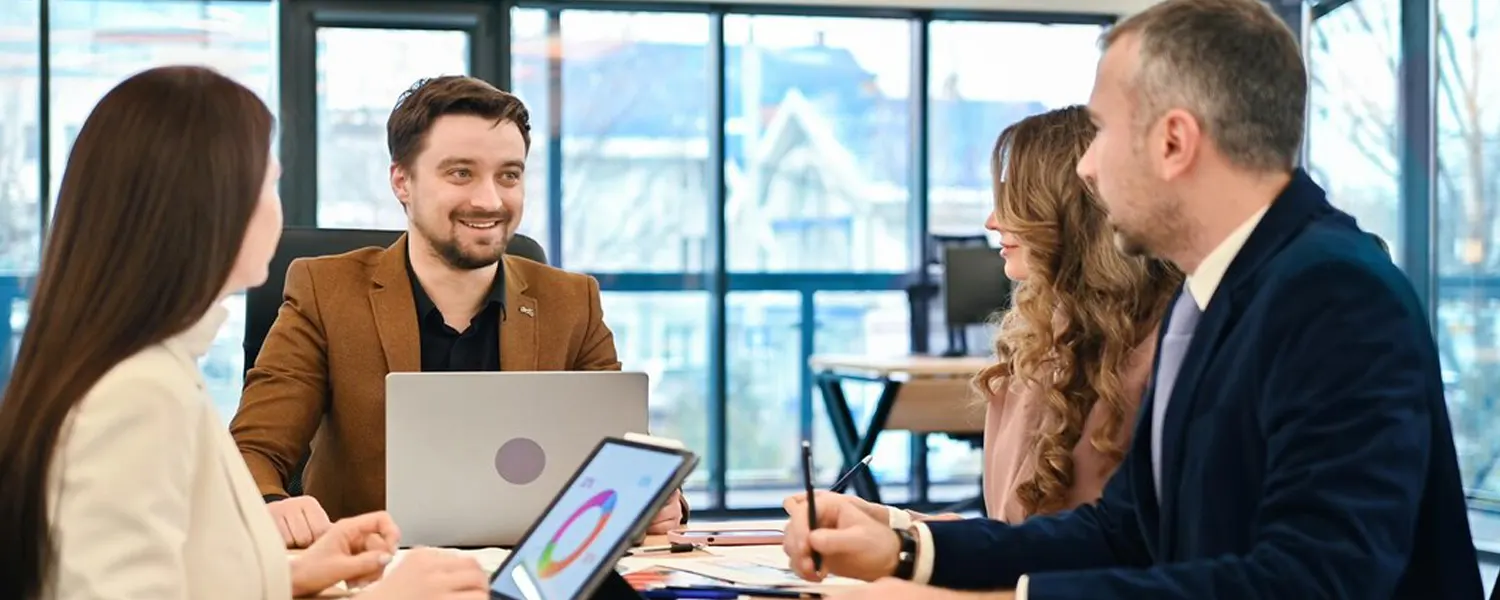 Gone are the days of business meetings that had old-school paper-based presentations. From branding and advertisement to content delivery, iPads do a much better job. iPad rental services in the UK are available to not only save money but offer great business meeting experiences. Also, iPad Pro models and iPad Air devices provide large displays that are perfect for engagement and content delivery.
Business meeting organizers have the best opportunity to enhance productivity and efficiency with iPads. These devices help work towards the meeting agenda in modern ways. iPad rental UK services are available at The Tekk Group all year. Read through to find out how to boost modern business meetings with advanced solutions using iPad rental devices:
1: Digital Documentation with iPads
Replace traditional paper agendas with digital versions on iPads. This not only reduces paper waste but also allows participants to interact with the agenda. Embed hyperlinks, videos, and interactive elements to provide supplementary information. iPad users can navigate through the agenda effortlessly, creating a more dynamic and engaging meeting experience.
2: Enhanced Live Note-Taking Apps
Encourage collaborative note-taking using apps like Notability or Microsoft OneNote. These apps allow participants to jot down ideas, annotate documents, and share notes in real time. This fosters a sense of collaboration and ensures that everyone is on the same page, literally and figuratively. Also, advanced voice notes are also available to take advantage of for meetings and presentations.
3: Make Presentations More Interactive
Enhance presentations with interactive elements using apps like Keynote or PowerPoint on iPads. Incorporate polls, quizzes, and multimedia content to keep participants engaged. The touch-screen interface of iPads allows for direct interaction, making presentations more dynamic and memorable. Whether you need to present products or offer service presentations, iPads can do much better jobs.
4: iPad Rentals for Virtual Whiteboarding
Transform brainstorming sessions with virtual whiteboarding apps. iPads equipped with apps like Miro or Concepts enable participants to sketch ideas, mind map concepts, and collaborate visually. This adds a creative dimension to discussions and encourages active participation. Engaging everyone in meetings will also boost participation from all team members as well.
5: Real-Time Surveys and Feedback Applications
Gauge participant opinions and gather feedback in real-time using survey apps like Mentimeter or Poll Everywhere. Pose questions, conduct polls, and gather insights instantly. This not only keeps attendees engaged but also provides valuable data for decision-making. Also, these apps allow for live information collection as well.
6: Virtual Reality (VR) Experiences with iPad Rentals
For a truly immersive experience, consider incorporating VR experiences into your business meetings. iPad-compatible VR headsets can be used to showcase 3D models, virtual tours, or simulations relevant to the meeting agenda. This adds a novel and engaging element to the discussion.
7: Enhanced Document Collaboration and File Sharing
Utilize cloud-based collaboration platforms like Google Workspace or Microsoft 365 to enable seamless document collaboration. iPads make it easy for participants to access, edit, and share documents in real time. This fosters a collaborative environment where ideas can be refined collectively.
8: iPad Rentals for Live Annotations and Markups
During discussions, leverage the iPad's touch-screen capabilities for live annotations and markups. Use apps like PDF Expert or GoodNotes to highlight key points, underline important information, or draw attention to specific details. This visual element adds clarity and engagement to the conversation.
9: iPads Provide Engaging Apps for Team Building
Integrate team-building activities into your meetings using engaging apps. Platforms like Kahoot! or QuizUp allow you to create customized quizzes or trivia contests that participants can engage with on their iPads. This not only injects a fun element but also promotes team cohesion.
10: Augmented Reality (AR) Applications with iPad Rentals
Explore AR applications to bring a new dimension to your business meetings. iPads equipped with AR capabilities can be used to showcase 3D models, visualize data, or even simulate real-world scenarios. This adds a futuristic and innovative touch to your presentations.
11: Interactive Training Modules
For training sessions or workshops, leverage iPad rental devices to provide interactive training modules. Apps like Articulate Rise or Adobe Captivate enable the creation of interactive e-learning content. Participants can complete quizzes, watch instructional videos, and actively engage with the training material.
12: Customized Event Apps for a Better Experience
Create a customized event app for your business meeting. This app can serve as a one-stop hub for participants, providing access to the agenda, speaker bios, relevant documents, and interactive features. iPads become personalized tools that enhance the overall event experience.
13: Digital Q&A Sessions for More Engagement
Facilitate Q&A sessions using dedicated apps that allow participants to submit questions digitally. This streamlines the Q&A process, ensures that all questions are addressed, and provides a platform for anonymous queries if needed. It encourages more active participation from attendees.
14: AR Business Card Exchanges at Meetings and Events
Leverage augmented reality for a modern take on business card exchanges. Participants can use AR apps to exchange digital business cards by pointing their iPads at each other. This not only simplifies the contact-sharing process but also adds a tech-savvy and memorable touch.
15: Add Gamified Elements
Incorporate gamified elements into your business meetings using iPad apps. Gamification fosters healthy competition and engagement. Consider using apps like GooseChase or QuizUp to create customized games or quizzes related to your business topics. So, these not only have the tendency to boost engagement but also foster better content delivery in different ways.
And Finally
Integrating iPad rental devices into your business meetings opens up a world of possibilities for engagement, collaboration, and innovation. From interactive presentations to virtual reality experiences, the versatility of iPads enhances the overall meeting experience for participants. By leveraging these tips and strategies, you can transform your business meetings into dynamic, interactive, and memorable events that leave a lasting impression on attendees.
The Tekk Group UK offers some of the best iPad rental services in the country. Our iPad rental UK services are available with doorstep delivery and onsite installation solutions. Also, we have the iPad Pro rental, iPad Air Hire, and iPad Mini rental devices available all year, any day of the week. Rent the latest iPads from the Tekk Group UK to enhance business meetings with purpose.